Local DMACC Students Will Work And Learn On Newer Vehicles Thanks To GM Donation
Several local Des Moines Area Community College (DMACC) students will be reaping the benefits of a generous donation from General Motors. The Automotive Service Education Program (ASEP) was recently gifted five 2019 Chevrolet Silverado and GMC Sierra half-ton pickups for hands-on training with the high-technology-equipped vehicles. The trucks include 10-speed automatic transmissions, the new 3.0 liter Duramax engine, collision avoidance systems and much more. Evan Larsen of Audubon, Zach Spoelstra of Templeton and Wes Borkowski of Glidden are just three of the many students who will be working and learning on these state-of-the-art vehicles.
More Topics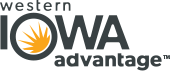 Holstein clinic: Work is well underway on Horn Memorial's medical clinic in Holstein. The clinic, which is located next to Holstein Senior Living, is expected to be open in the spring of 2021. Read the article.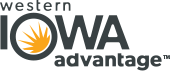 So your community didn't get on the finalist list of Amazon HQ2. Now what? The site selection process is changing and adapting with the trends in business. While it may still be important for you to look for potentially large company relocations, many good business expansions can occur with smal...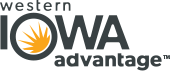 The Iowa Economic Development Authority (IEDA) on Thursday announced Jefferson Matters: A Main Street & Chamber Community has been awarded a $75,000 grant for the Angie's Tea Garden project at 100 E. State St. Thirteen other Main Street Iowa communities also received grants. "This is a perfect example of the Jefferso...