Cass, Audubon Counties Mostly Positive About Turbines
MidAmerican has idled 46 turbines after huge blades broke off turbines recently, landing in fields, but county supervisors in Audubon and Cass counties, where wind farms are located, say they haven't had problems locally.
MidAmerican spokesman, Geoff Greenwood explained, "In Audubon and Cass counties our wind farms include Adair and Rolling Hills, both of which operate with Siemens Gamesa wind turbines that are not affected by this issue."
The MidAmerican turbines a lost blade near Paton where it fell into an empty field and another into a corn field in mid-September. Similar incidents were reported last year in April and October.
More Topics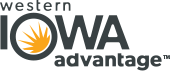 Several local Des Moines Area Community College (DMACC) students will be reaping the benefits of a generous donation from General Motors. The Automotive Service Education Program (ASEP) was recently gifted five 2019 Chevrolet Silverado and GMC Sierra half-ton pickups for hands-on training with the high-technology-equipped vehicles. The trucks include 10-spee...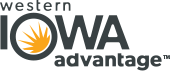 Holstein clinic: Work is well underway on Horn Memorial's medical clinic in Holstein. The clinic, which is located next to Holstein Senior Living, is expected to be open in the spring of 2021. Read the article.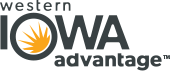 So your community didn't get on the finalist list of Amazon HQ2. Now what? The site selection process is changing and adapting with the trends in business. While it may still be important for you to look for potentially large company relocations, many good business expansions can occur with smal...