First Person: Effects of the Global Pandemic on Company Supply Chains
AD: Will more companies be re-shoring or near-shoring as a result of the global pandemic?

Jensen: For certain, most companies are closely examining the options available to them to avoid future supply chain interruptions. Part of the challenge of making a decision on a future sourcing direction is that this story isn't over. As the pandemic progresses, every week, sometimes every day, brings new information to light regarding risks associated with both the supply available for companies to transact business, as well as the fluctuations in the demand associated with their specific product offerings. It is very safe to say that at present, just about every company is examining their options, but the jury is still out on what strategies they will pursue.
More Topics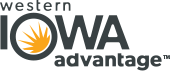 Businesses across the board are struggling to meet the new demands put forth due to Covid. Increasing sales while decreasing operational costs is not an easy feat. However, the country's nearly 40,000 grocery stores, classified an essential service during the pandemic, have had to adapt quickly without any downtime.  Only about 3...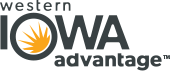 ATW Training Solutions recently released the results of its 14th annual "Iowa Trends in Talent Development Survey" conducted in partnership with New Horizons Computer Learning Center, the Association for Talent Development Central Iowa chapter (ATD-CI) and the Iowa Society for Human Resource Management (SHRM) State Council. The survey, conducted between...