St. Anthony Regional Hospital Ground-Breaking of Garden View in Carroll, Iowa
Lt. Gov. Kim Reynolds headlined a ground-breaking Thursday afternoon for St. Anthony Regional Hospital's modern, two-story, 36-unit assisted-living facility, a $10-million project scheduled to begin serving residents in June of 2018. St. Anthony plans to go out to bid this fall on the project, and is already compiling a waiting list of potential tenants on a first-come, first-serve basis.
See this article and more local news on the Daily Times Herald website.
More Topics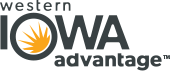 Friday, June 22, 2018 DES MOINES — The Iowa Health Care Association (IHCA) has announced 32 long term and post-acute care members across Iowa — including Plymouth Manor Care Center of Le Mars has been recognized with a 2018 Bronze — Commitment to Quality Award by the American Health Care Associatio...
March 6, 2018 A company that will create Carroll-specific craft beers is opening its doors this week. Carroll Brewing Company will open its taproom at 4 p.m. Wednesday after spending months remodeling a former steam plant at the corner of North Clark and East Fifth streets. Although the taproom will offer Carroll-area resident...