First Person: Effects of the Global Pandemic on Company Supply Chains
AD: Will more companies be re-shoring or near-shoring as a result of the global pandemic?

Jensen: For certain, most companies are closely examining the options available to them to avoid future supply chain interruptions. Part of the challenge of making a decision on a future sourcing direction is that this story isn't over. As the pandemic progresses, every week, sometimes every day, brings new information to light regarding risks associated with both the supply available for companies to transact business, as well as the fluctuations in the demand associated with their specific product offerings. It is very safe to say that at present, just about every company is examining their options, but the jury is still out on what strategies they will pursue.
More Topics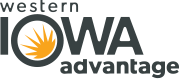 Double-digit unemployment — that's where my career in economic development began. As the country struggled to pull itself out of the Great Recession, I spent my days in workforce and economic development activities ranging from assisting displaced workers to providing resources to businesses to aiding communities in creating a better tomorrow. ...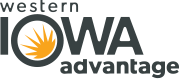 To call the road that most metro areas have traveled this year rocky would be akin to labeling Mount Everest a speed bump. But the most turbulent period of our lifetimes will eventually give way to a sustained recovery. And when it does, certain types of metro areas are i...