Attract Those Remote Workers
Did you know??
Even before the COVID-19 pandemic, 43% of the workforce worked from home at least some of the time according to Gallup data. With the pandemic, that percentage increased and many people have switched to completely remote work.
With the switch, many found a certain freedom.
In April 2020, people in the U.S. relocated at twice the rate they did one year ago. And that higher rate of moves continued through May, reported The Wall Street Journal.
Remote workers are looking to relocate from more populated and price-y metros to smaller towns where they can more easily social distance, get more bang for their buck, and improve their general quality of life.
More Topics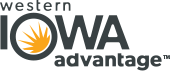 AD: Will more companies be re-shoring or near-shoring as a result of the global pandemic? Jensen: For certain, most companies are closely examining the options available to them to avoid future supply chain interruptions. Part of the challenge of making a decision on a future sourcing direction is that this story isn't over...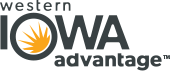 Businesses across the board are struggling to meet the new demands put forth due to Covid. Increasing sales while decreasing operational costs is not an easy feat. However, the country's nearly 40,000 grocery stores, classified an essential service during the pandemic, have had to adapt quickly without any downtime. Only about 3 to ...