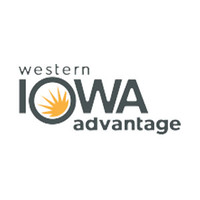 Western Iowa Advantage's New Website Helping Businesses Thrive!
Wednesday, July 17, 2019
Western Iowa Advantage (WIA) recently launched a new website was designed to help businesses thrive and succeed in the area. WIA is a collaborative organization which consists of people from 8 different counties in Western Iowa. These counties are Adair, Audubon, Carroll, Crawford, Greene, Guthrie, Ida, and Sac Counties. This mission of this group is to work together to market the viable economic assets of the region to potential business owners and site selectors. Western Iowa is an expanding and thriving region with plenty of potential for businesses located there to succeed. Western Iowa Advantage's mission is to help achiev...